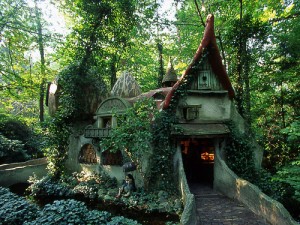 I can't remember if I mentioned it here….I'm moving…by the first of June
The property management representative (not the new building manager) presented me with a letter advising me I had 2 weeks to get rid of Pixie, the Pickle and my dishwasher or she would serve me with a notice to evict.
While I have documentation to support everything….however I decided to stop fighting and gave her my notice instead…I mean really? Why should you have to fight to be comfortable in your own home?
Then the bother tells me that he's thought I should get out of this place for years….go figure?  Anyway she accepted my 2 mth notice and I'm out of here for the 1st of June.
I've been viewing apartments all over the city and I've come to the sad conclusion that there are a lot of very greedy people in Victoria.  $1000.00 for an apartment the size of a postage stamp…I've seen some tiny, dirty, expensive rentals..still I can't get the smell of the last one outta my nose…I think I need bleach!
I'd hoped to shorten my commute and live closer to UVic…so far the only places I've found that are even remotely acceptable are in the Colwood/Langford area and would add a 1/2 hr to my commute due to the traffic both ways instead of reducing it….and then I found the place of my dreams…a private little town house, hardwood floors, enough space to live in…in my price range…they'll take cats…but no dogs.period….people are strange about dogs out here…everyone professes to love them…but don't want them in their rentals..
I sometimes get disillusioned because the descriptions some people write in their advertisements don't meet the actual place description…if I can't fit a 2 seater couch and coffee table and tv in a living room without cutting the table in half…maybe your rental ain't "Large" and if I can almost hit my head on the ceiling…maybe my 6ft4 nephew won't be able to visit…and if yer rental stinks…it's stinks.  I've even seen some 2 bedrooms with no windows in either bedroom…also against the law I think – in one so called "luxurious" rental the kitchen was so small that if the oven door was open there was no room for me in the kitchen!
Apparently they can do whatever the hell they want.
I know that there's the right place out there for me in my price range…and I'll find it…it just reminds me of that line about "ya gotta kiss a lot of frogs to find your prince"…I wonder if potential landlords would take offense if I showed up wearing a gas mask? LoL
I've got some time…so I'm gonna keep at it…
I've been talking about moving from this building for a long time – and now that it's here it's kind of bittersweet…
course the idea of packing 14 yrs of crap and shifting it ain't…however the bother advises that he's all over that
so I'm good
I used to talk about moving into a mobile in a real West Coast setting – but that was when I worked at the other University…now I'm at the complete opposite end of the city I'll likely find the 55+ mobile of my dreams for cheap!
Wanna bet?